Tracing livestock and poultry movements during a disease emergency is critical for controlling and eradicating the disease locally or nationally. This process is only successful if animals and their origins and destinations are properly identified and recorded.
What is a Premises?
What is considered a "premises"? A premises is any physical location where livestock and poultry animals are managed and includes all locations where livestock are born, raised, marketed or exhibited.
A PIN or a location identifier (LID) is a unique number that is permanently assigned to a single physical location known as a premises.
A premises is any physical location where livestock or poultry are managed, or other locations associated with animal agriculture such as feed stores, feed mills, livestock markets or exhibitions.
If a business holds livestock or poultry in more than one location, each location should have a unique PIN.
A PIN or LID is validated with a 911 address or GPS coordinates. GPS coordinates are necessary in the case of a pasture with no buildings or a barn with no postal address.
PIN registration is managed by each state. PINs can be used by animal health officials to quickly and precisely identify where animals are located in the event of a disease or food safety emergency.
Producers and processors are encouraged to validate their PIN with their state animal health officials (SAHO) to ensure their data accurately represents the location of the animals, and not a residence mailbox or business affiliated with the animal premises. Validated PINs will speed up communication and response time during an outbreak. (Secure Milk Supply, p. 5-6)
Quick Facts About a PIN
One PIN is assigned for a location regardless of the types of animals on the premises.
The PIN is a permanent number and will not change if a premises is sold.
PINs are used by animal health officials for animal disease traceability and emergency response.
PINs are required by producers to request movement permits during a disease outbreak or to apply for indemnity.
A PIN is not the same as a Location Identification Number (LID):
An LID is also a location-based numbering system for livestock and poultry operations.
It is used by states for traceability and emergency disease response.
An LID is issued by states only but not every state manages LIDs.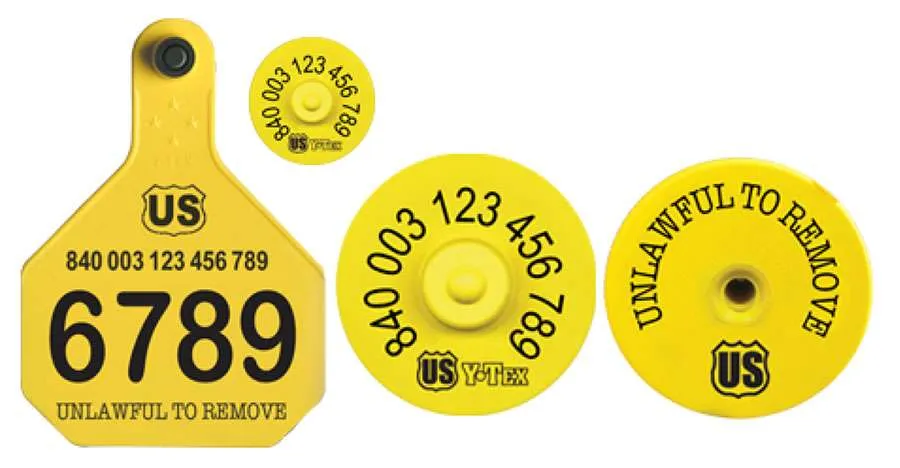 A PIN or LID is required to purchase official animal identification tags.
---
---
How to Acquire a PIN
All 50 states, Puerto Rico and the U.S. Virgin Islands issue PINs. A livestock or poultry producer can contact their department of agriculture, either by phone or filling out an online application, to register. To register for a PIN, producers should be prepared to provide information that includes:
Name of entity or company.
Contact information for the owner or other appropriate individual.
Type of operation.
Street address, city, state, and ZIP code.
Telephone number.
Latitude and longitude if needed.
Species of livestock and/or poultry if needed.
Note: The number of livestock is not required to register for a PIN. Only whether livestock are present, or that the premises is involved with the livestock industry, is recorded.
---
U.S. State Contacts for a Premises ID
If you do not have a PIN, find your state in the list below and either call or visit the state website for information on how to acquire a PIN.